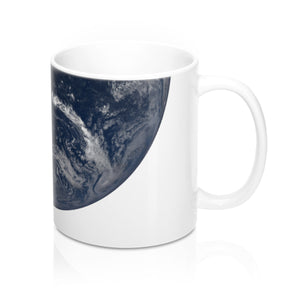 Southern Hemisphere Mug 11oz
11oz Mug with southern hemisphere at 2019 March 19th Equinox.
Perfect for coffee, tea and hot chocolate, this classic white, durable ceramic mug in the most popular size. High-quality Earth in three different times makes it an appreciated gift to every true space nerd who's also a hot beverage lover. White ceramic with C-handle. Dishwasher and microwave safe.
It would make a beautiful combo with northern hemisphere mug.
Image courtesy of the NASA DSCOVR EPIC team.