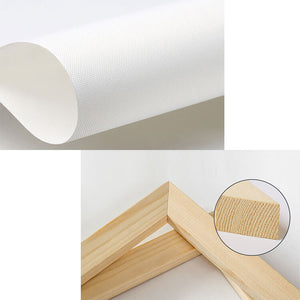 2018 September Equinox Frame
This gorgeous frame has the Earth at 2018 September Equinox which was at 01:54 UTC on September 23rd. DSCOVR spacecraft took this picture at 02:24 UTC on the same day, only half an hour after the equinox.
Printed on premium canvas fabric, and wrapped by 100% hand-made frame made of timber and polystyrene material. High-quality printer and ink will effectively prevent fading and oxidizing, definitely the perfect choice for wall decor. 30cm X 30cm. Hanging hardware included.
Image courtesy of the NASA DSCOVR EPIC team.